Representing Slip-and-Fall Accident Victims
When you arrive on commercial or residential premises, you expect that the grounds you walk on are safe, that the structures are sound and that if any danger exists, you will be forewarned. Unfortunately, thousands of catastrophic and fatal injuries befall innocent victims when negligent landlords, premises owners, or management fails to notify entrants of those dangers. The severity of an accident could range from a sprained ankle to paralysis. In some cases, these types of cases can even lead to death.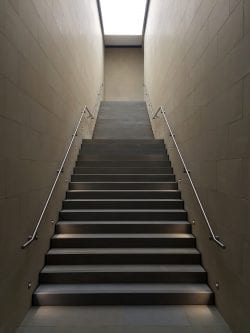 Our Skilled Premises Liability Attorneys Can Help You
If you or a loved one has suffered from negligent maintenance or a failure to warn of a dangerous condition, our attorneys can help you assert your rights. At Perrault Law Group, PLLC, we are highly experienced in the investigation of slip-and-fall accidents in Massachusetts and New Hampshire.
Slip-and-fall and other premises liability accidents can lead to permanent and catastrophic injuries. You deserve maximum compensation for those losses. Contact us to assert your rights against a negligent landlord, owner, security company or property manager.
Slip-and-Fall and Premises Liability
Slip-and-fall accident claims are a type of premises liability. Premises liability includes all types of cases where a property owner is negligent and that negligence leads to a serious injury. In addition to handling cases involving serious slip-and-fall and trip-and-fall accidents, our attorneys also have experience with:
Faulty security
Improper lighting
Faulty railings, balusters and guardrails
Private parking lot potholes
Code violations
Missing smoke detectors
Stairways, railings and lighting must comply with local, state and federal codes. When a building is structurally unsound or improperly constructed, defects may lead to serious injuries.
Faulty Guardrails and Balusters
A guardrail or baluster on a porch is intended to hold the weight of any person who uses the structure. When these structures are rotted or negligently maintained, their collapse or malfunction could lead to the serious injury or death of a victim. Our attorneys have successfully pursued cases on behalf of clients who were injured as a result of rotted rails, broken guardrails, and failed maintenance.
Security Breach and Attack
Locks, security systems, lighting and guards are used to protect you from intruders. When a security system fails and you become the victim, you may be entitled to compensation from a negligent security company or management company. If you or a loved one was injured as the result of failed security, our attorneys can assist you in pursuing claims against any responsible party.
We will work with experts to identify every party responsible for your injury. Using medical documentation, witness statements and photographic evidence, we will demonstrate that your injuries could have been prevented and that your injury was caused by another's negligence.